I have been slowly preparing for a bedroom makeover! I am excited about the colors: grey, yellow, white, and navy. Game plan: Paint the walls grey, ceiling navy, recover headboard with a yellow burlap, add new linens, replace area rug, rehab curtains, add the amazing hutch(after rehabing it!) Here are a couple items that I purchased and can't wait to put it all together! Progress pics to come!
Always remember that you can layer in old with the new! I already have a grey duvet from last years West Elm sheet set collection and I have king navy and white stripe shams from PB teens that are going to work great with the design. And my navy curatins will get trimmed out with grey and yellow 2" grograin ribbon.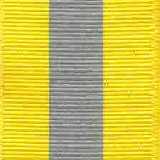 Hope everyone had a great Labor Day weekend!!!