I'd like to welcome
The Mustard Ceiling
to The Notebook as our Friday Find!!! Please read below the great Q & A shared by Elizabeth!
Thank you Meaghan for having me today as your Friday Feature. I am happy to be here to answer your questions!
1. What Inspires you as a Designer?
Inspiration can be found anywhere. It can be found in a color, a pattern, nature. I am inspired by so many things it is hard to pin one down. Since I started blogging in January, I have found a lot of my inspiration on blogs. There are so many incredibly talented people in the blogger world, I am inspired by them everyday.
2. What is your favorite pattern currently?
I am loving this coral Malabar Ikat pattern from
Ballard Designs
right now.
I am in the process of doing a mini-makeover to my dining room and this fabric is just what I need to finish the job.
3. Where do you find your bargains? What have you purchased recently that was a bargain find?
Unfortunately, we do not have great shopping in Clovis, NM so I have to think outside of the box for most of my design projects. I am waaay too impatient to order things in the mail (unless I really love it). I find a lot of my bargains at the thrift store, yard sales or I find a way to create my own.
For example: the Malabar fabric above is back ordered until July. I cannot wait until July for the fabric so I re-created the design in photoshop, created a stencil and am using screen printing paint to make my own.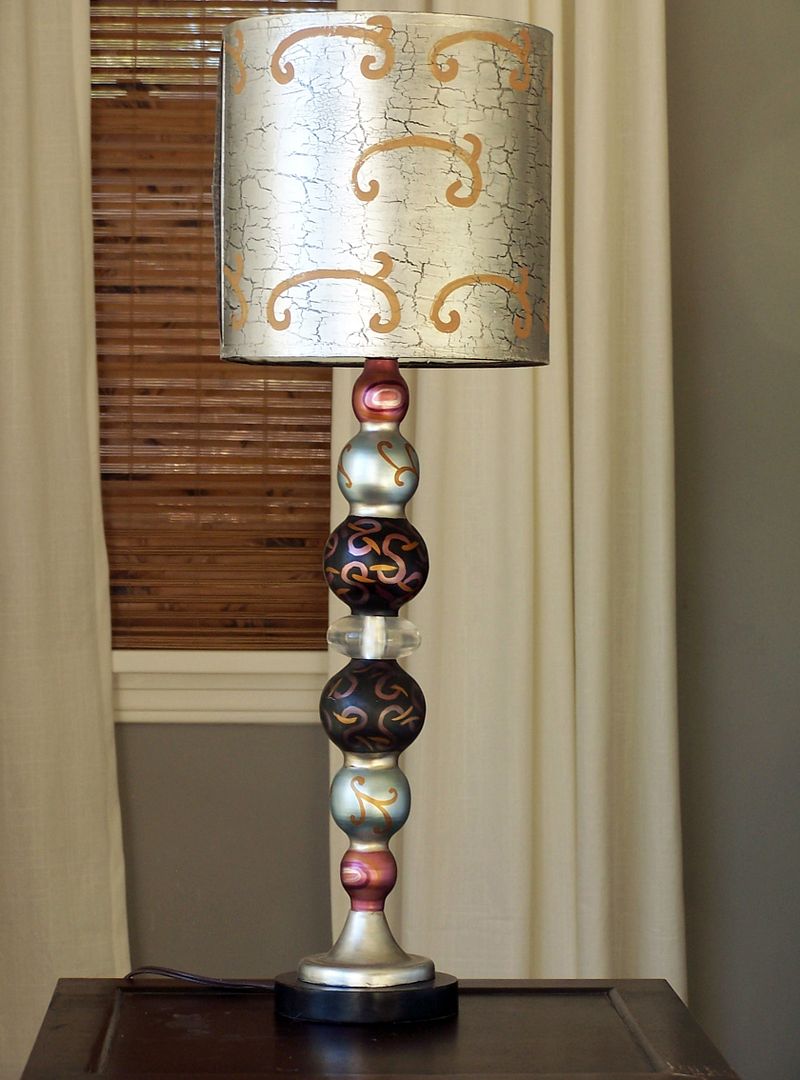 I also found this lamp for $5. My plan is to give it new life by painting it and redesigning the shade.
4. What is your most proud DIY project? What inspired you to create a piece of your own?
I have created quite a few DIY projects, and I love to do it! Sometimes I lay awake at night obsessing about how I am going to re-create something I admire, or I obsess about how I am going to create a space to match the design in my head. I am inspired to do it because I love to create something with my own hands, and it is amazing when the final product exceeds your expectations.
I have two DIY projects, that I have blogged about, that hold a special place in my heart.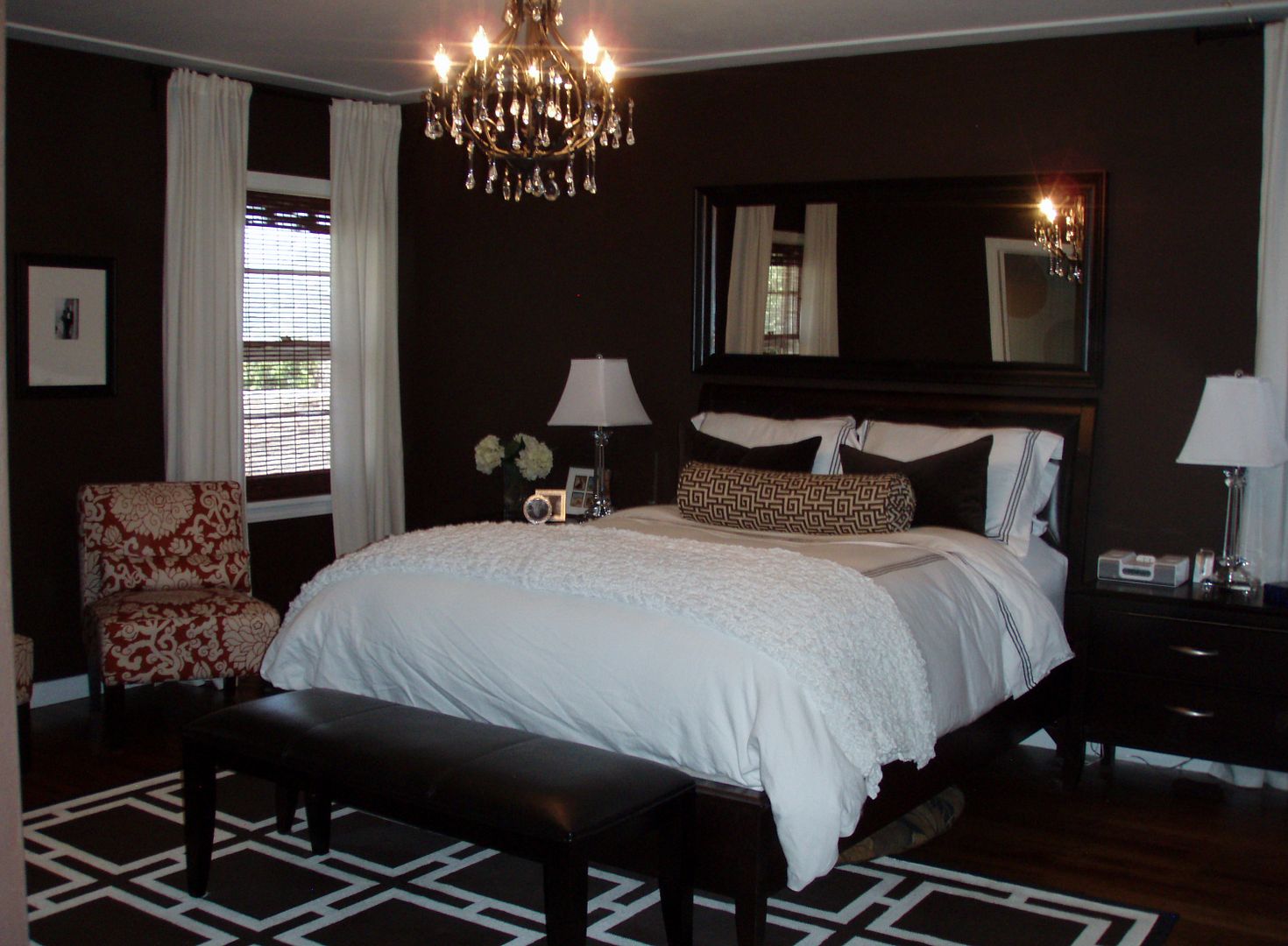 I am so proud of this project because it was my first "real" DIY project. We moved into our house in 2008 and immediately started renovating EVERY room in the house. I designed the master bedroom down to the rug. When I tried to find a the "perfect" rug I kept coming up short. The rugs I found were either the wrong color, size, price. I could not find what I needed, so I decided to paint my own. It turned out to be just what the room needed!
The second project that really tugs at my heart strings is my most recent project, the
burlap drapes
I made for the dining room.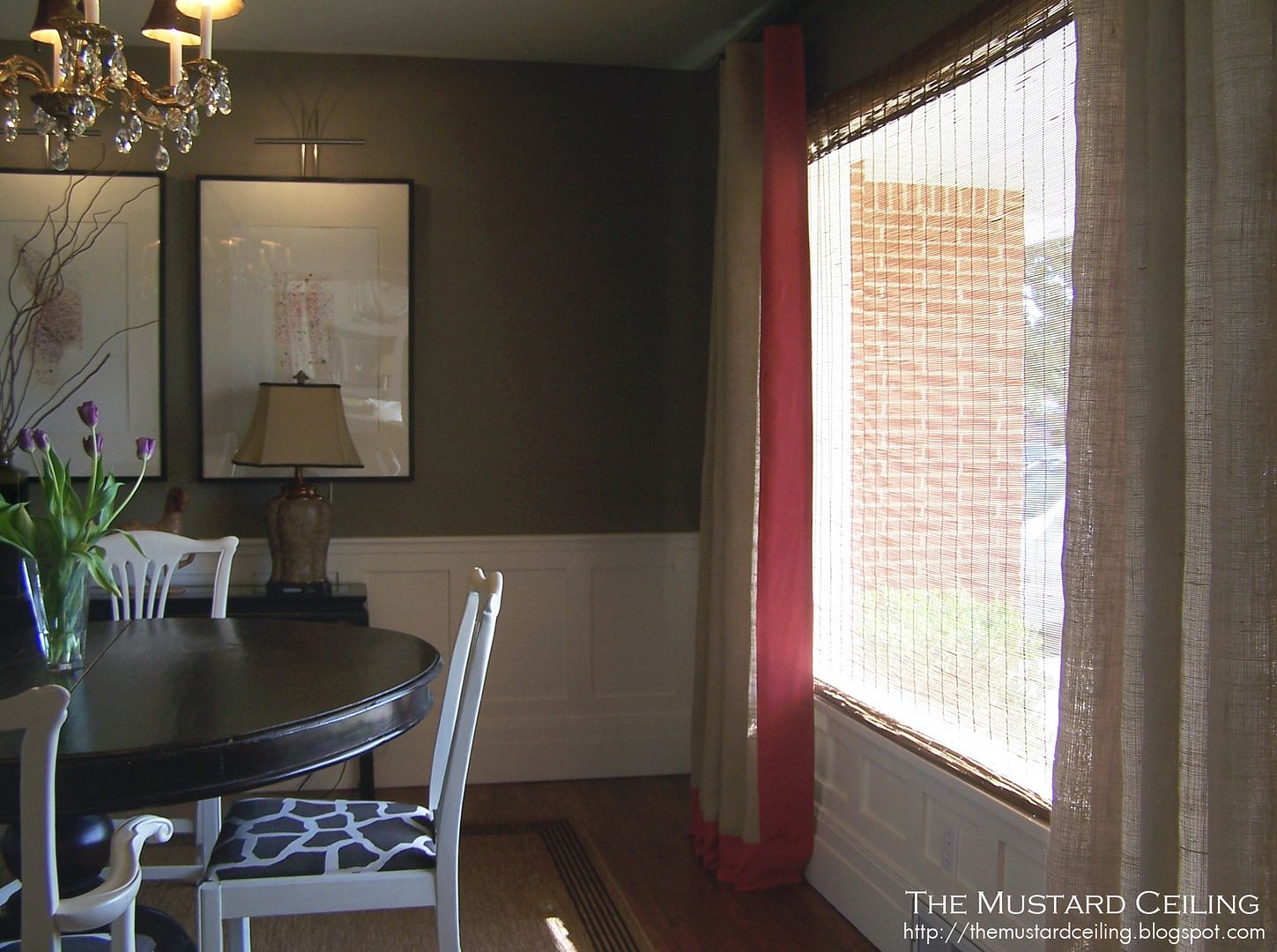 I am so proud of these because I designed and sewed them. I decided in January that I was going to learn how to sew. Before I tackled these drapes, I had only completed two sewing projects. The drapes are not perfect, but they turned out much better than I expected and added the pop of color the room needed!
5. Did you go to school to learn design? If so where and what was the most important thing you learned?
I graduated with a B.A in Interior Design from The University of Charleston in West Virginia. In school learned the technical aspects of design. I learned everything from how to create a concept board, hand drafting, the history of architecture and interiors, building codes, computer-aided drafting and so much more.
This past summer, I had the incredible opportunity to study classical drawing and design for four months at
The Barnstone Studios
in Coplay, PA. This truly was the most amazing experience I have had involving drawing and design. Honestly, I learned more in those four months studying with Myron than I did in the four years of design school.
I took an extensive color theory class, where we had 40 hours of homework a week learning and understanding color theory. I spent 12 hours a day, 7 days a week learning how to draw from casts, and compose a drawing. I learned how to truly understanding the elements and principles of design and how to use them.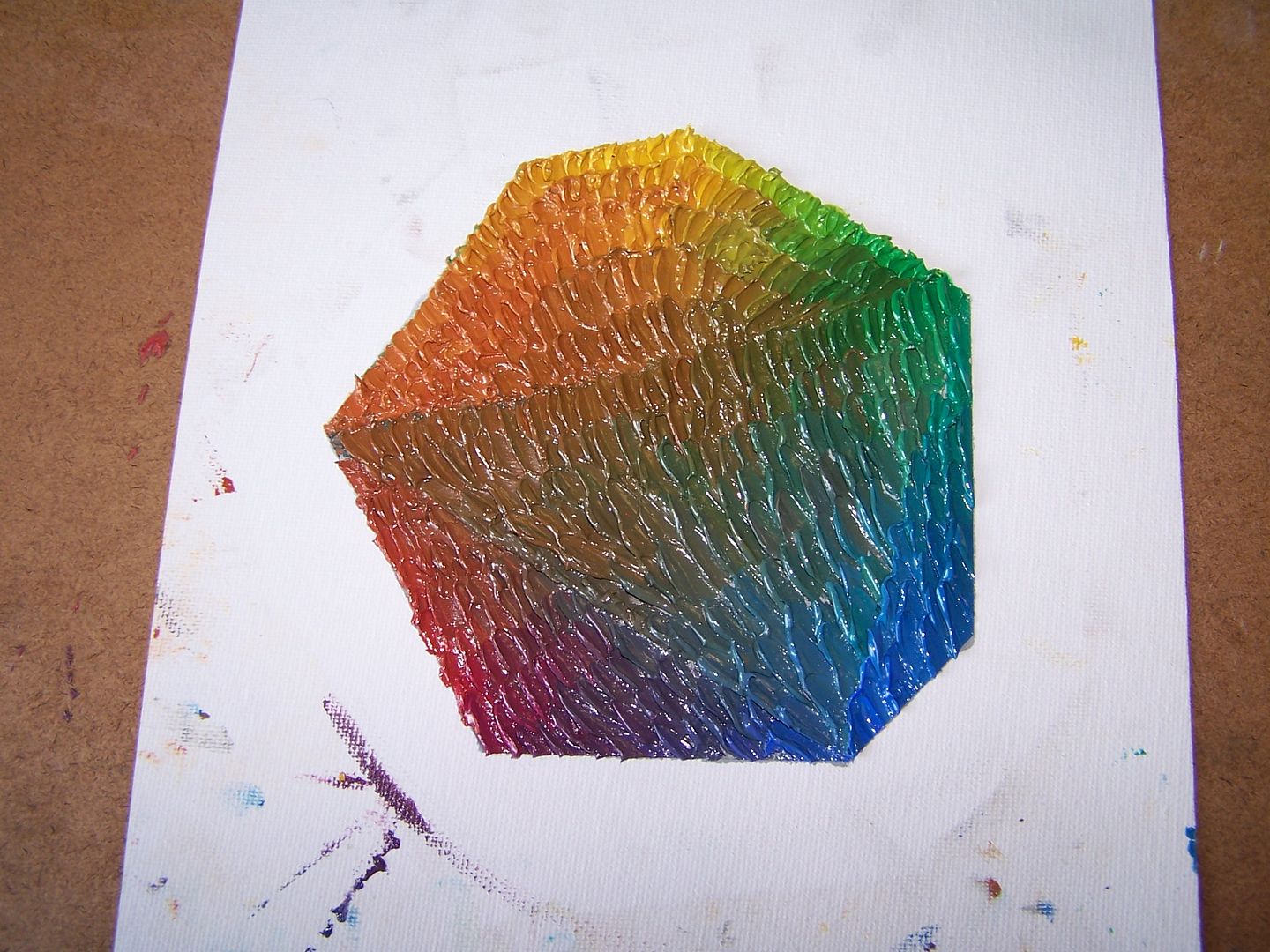 Placing the colors on canvas
This is an example of one week of color theory homework. We had to mix a color wheel using only three colors to get all of the variations of color from one to the next.
I could go on and on about The Barnstone Studios, so I should stop before I put you all to sleep. I will just say hands down it was the most incredible experience I have had involving design.
Thank you Meaghan for having me! I had a great time visiting your blog today.