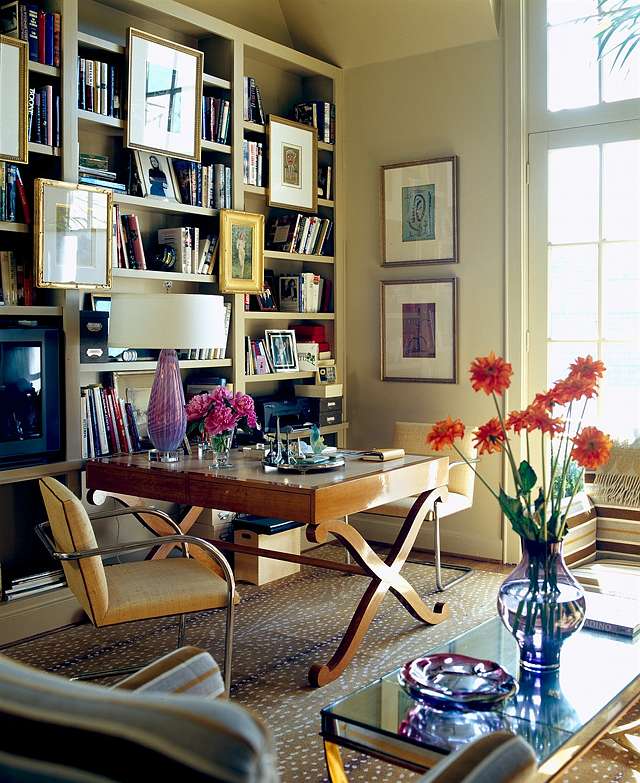 I have been noticing more people placing frames onto the frame of their bookshelves and I love it! It adds great depth and visual focus to a sometimes crowded area.
For an easy DIY project purchase some
Command
hooks and give it a whirl with a framed print or picture!